Ashe County Ford Collision Center
Having a collision is bad enough. The repair process shouldn't add to the pain. That's why we at Ashe County Ford have put together the information on this page as well as comprehensive Collision Guide that you can download by
clicking here
. We hope it helps to make the entire collision and repair experience less stressful.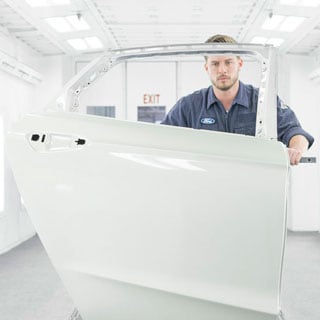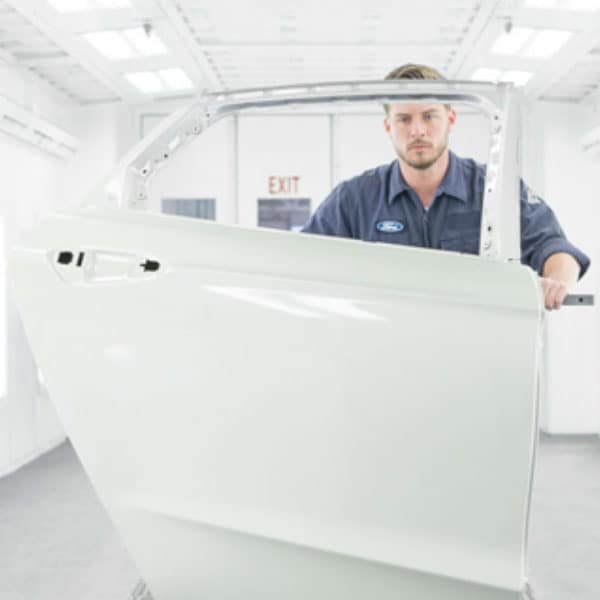 Your Rights:
You have the right to choose the collision center that repairs your vehicle. The insurance company can't force you to go to a collision center of their choosing.
You have the right to choose the type of parts that are used in the repair process.
You don't have to release your vehicle to the collision center to begin the repair process before you're ready.
Make sure to review the completed estimate before the repairs begin. It will list the work to be done and the parts that will be used in the repair.
Why you should choose Original Ford Parts when you are in an accident.
Because insurers want to keep repair costs down, they'll often specify the use of aftermarket, remanufactured, or even salvaged parts. This could, of course, lead to parts that don't have the same fit, finish, quality and durability of Original Ford Parts.
Ford Original Parts are designed and manufactured specifically for your Ford, so you can be sure they will fit precisely and provide long-lasting performance. In addition, to ensure optimal safety and performance in today's advanced driver-assist systems that all parts work together as a system.
Let Us Help You to Keep Your Ford's Exterior Gorgeous
It's crucial to keep your Ford vehicle pristine on the inside and outside so that you can reap the benefits of your vehicle ownership later on. We recommended that you bring your Ford vehicle to Ashe County Ford to our body shop so that our seasoned body specialists can service it. We provide a variety of services for Ford automobile such as:
Dent Repair
Dents sometimes occur because of little fender benders in West Jefferson or unknown parking lot incidents. You could also get a dent from an object hitting your car. Our specialized technicians can remove dents and return your vehicle to its original luster.
Paint Chips & Scratches
Paint chips and scratches can occur because of inclement weather and vandalism. You don't need to worry if you experience one of these incidents because our Ford body experts can perform innovative repair practices to smooth out the chips and scratches. In the worst cases in Shatley Springs, they can perform a complete paint job.
Rust Removal
All vehicles experience some level of degradation over time. Rust is a sign of that degradation. However, our specialists can help you to remove the rust, and they can then advise you on how to keep the rust from returning at a later date.
Those are some key areas of restoration we can handle at our collision center. You can bring your Ford to us for a variety of other issues, as well.
Schedule Your Service
Ford owners come to our collision center near Sparta just because of our knowledge and expertise. They also visit us because of our fair pricing, outstanding work, and stellar customer service. You can schedule an appointment with one of our body specialists by sending us a short form or calling on the phone. We'll give you a reasonable quote and service you quickly if you need it.
For more information near Independence, VA, please call or contact us online at Ashe County Ford.  We look forward to meeting you!
Contact Ashe County Ford Collision Center